<!-- ADSPACE: homepage/main/top.970x66
The former right-hand man of a disgraced politician once tipped for China's top job, Wang Lijun is jailed for 15 years in a case involving murder and corruption.
FULL STORY
ANTI-ISLAM FILM PROTESTS
LATEST NEWS

AHMADINEJAD ON ISRAEL

|
HOMOSEXUALITY

Psychological thriller "Homeland" breaks the "Mad Men" winning streak at the 64th Primetime Emmys.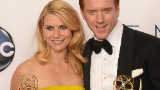 Archeologists are scrambling to save relics from an ancient Afghan Buddhist site scheduled for destruction, writes filmmaker Brent Huffman.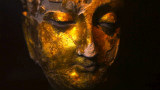 © 2012 Cable News Network.
Turner Broadcasting System, Inc.
All Rights Reserved.
Terms of service
|
Privacy guidelines
|
Ad choices

|
Advertise with us
|
License our content
|
About us
|
Contact us
|
Work for us
|
Help


-->
Read more